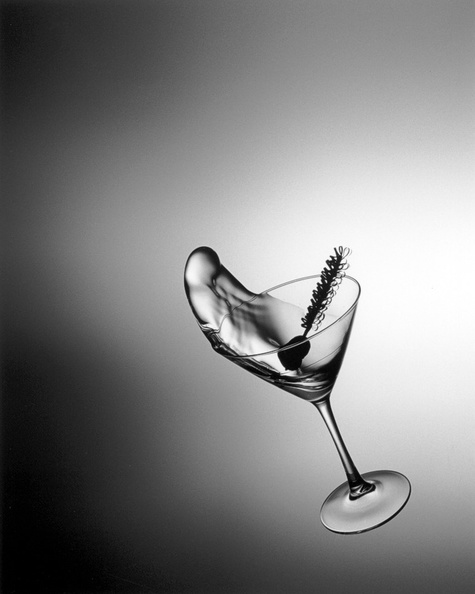 This is exactly what it looks like. The glass was thrown up in the air and then I pushed the shutter button on the cable release in mid flight. It was shot on 35mm using a Nikon SB-80DX flash pointed at the wall behind the glass. I used the little flash rather than my studio mono-lights because the little SB-80 can be made to emit a very short flash duration by turning the power down, eliminating motion blur. I repeated the toss several times, each time cleaning up the glass and refilling it. I used some blankets and plastic sheeting to catch the liquid so it didn't get all over the laminate flooring in the studio.

I don't recall off hand what the film or developer were.

This is a scan of an 8x10 print on Ilford MG IV glossy RC.
Author

Dave Krueger

Created on

Posted on

Visits

1013