Home
/
Hat shop in the Haight (105080-6)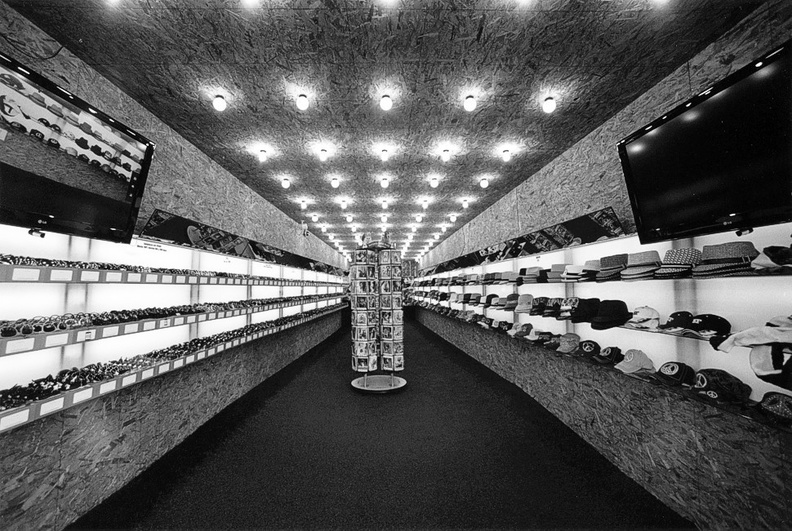 This is interesting because the entire inside of the store is paneled with OSB.

Nikon F100 with SIgma 28-70 f2.8 lens.
TMY-2 (TMax 400) at EI 400, developed in Xtol 1:1.
Printed on Adorama RC Glossy 8x10 and developed in Dektol 1:2. 27 sec exposure with 10 sec oval edge burn. Filtration equivalent to grade #3.


Author

Dave Krueger

Created on

Posted on

Visits

873