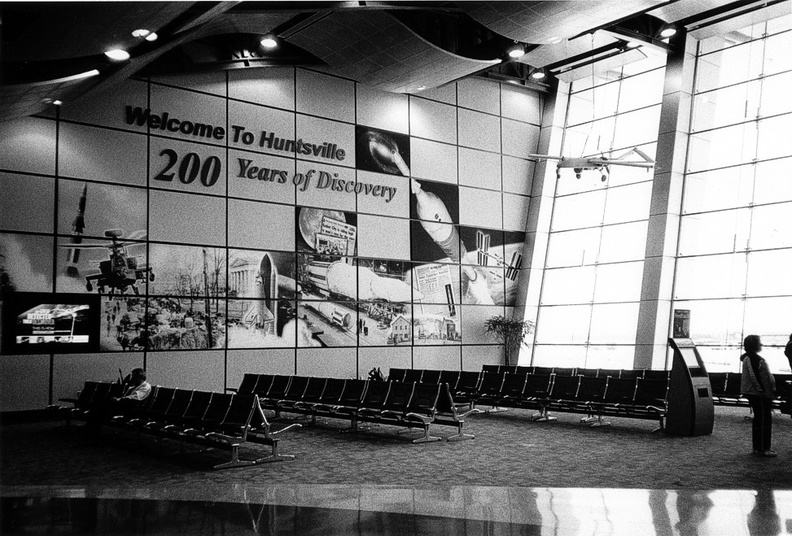 Waiting area in Huntsville, Alabama airport. Notice aerial drone hanging from the ceiling.

Olympus XA.

HP5+ @ EI 800 developed in Xtol 1:1 printed on Adorama glossy RC 8x10.

I found out later that the camera in the drone actually works and the view from the drone is shown on a monitor as part of a display that is behind me in this picture. On a later trip to the airport, I took a digital snap shot of the display which actually shows me taking a picture of the display as seen from the drone. If I remember, I will post the picture here.
Author

Dave Krueger

Created on

Posted on

Keywords

Albums

Visits

7632