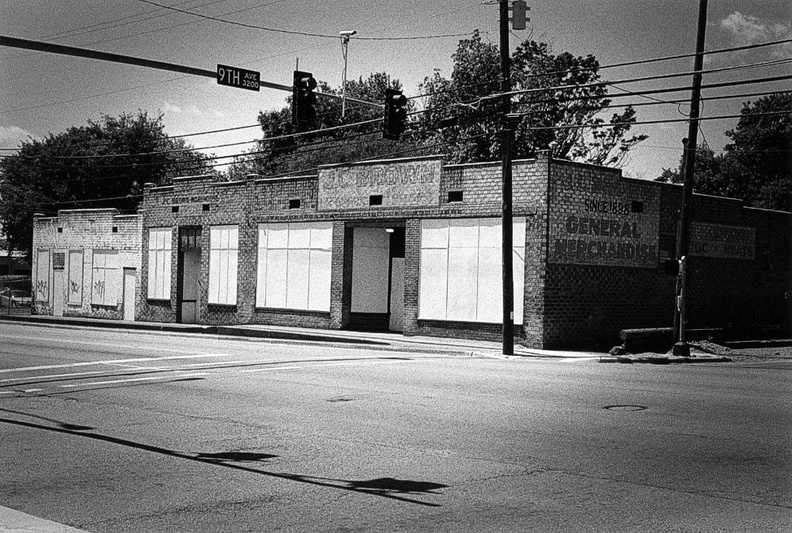 Nikon F100 with Sigma 28-70mm f2.8. I'm pretty certain I had either a red or yellow filter on the camera for this shot.

HP5+ @ EI 250 developed in Rodinal 1:50 @69F for 11 min.

Printed on Adorama RC 8x10 glossy paper with #4.5 filter followed by #00 edge burn. Developer was Dektol 1:2.