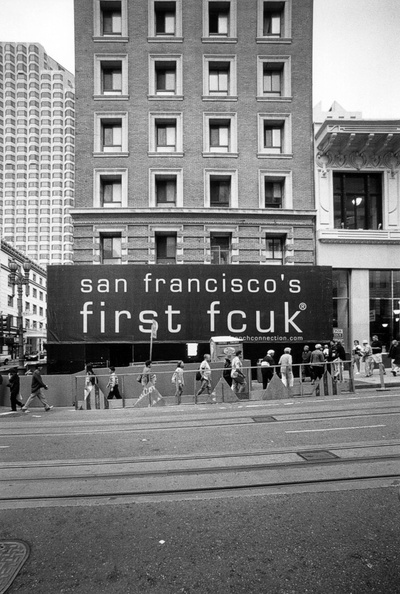 TMax 100 @ EI 100.
Developed in TMax RS @70F for 7.5 min.
Printed on Adorama RC 8x10 glossy paper with #3 filter and then added gradient burn above sign followed by edge burn with #00. Developer was Dektol 1:2.

I don't like the darkening of the top of the building from the edge burn. The edge burn, when added to the burn in above the sign, became way too obvious. But I was too lazy to reprint. Pincushion distortion seems pretty obvious in this picture, too. The whole print could benefit from cropping and changing the dodge/burn map.
Author

Dave Krueger

Created on

Posted on

Visits

1369