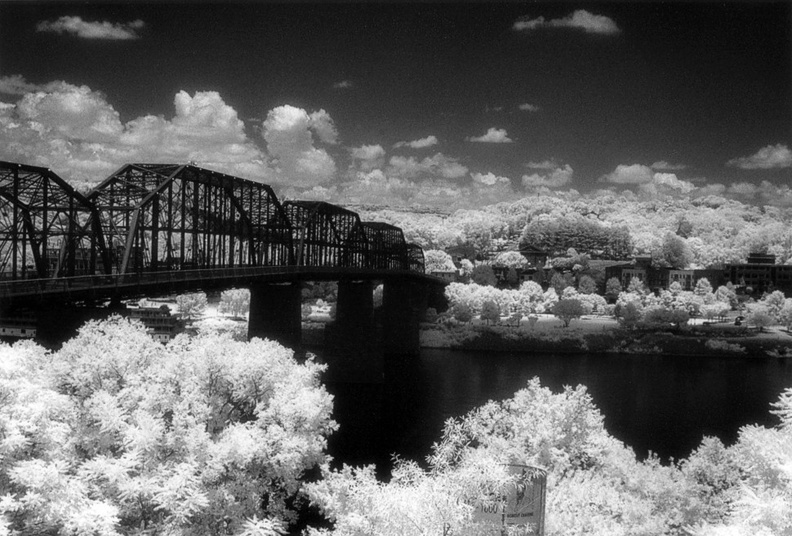 Walnut Street Pedestrian Bridge taken from the Hunter Museum of Art, Chattanooga, TN.
The bridge is blue which shows up as very dark with IR film. IR film also renders sky-lit shadows and water quite dark.
Nikon 8008s with Sigma 28-70mm F2.8 lens plus 720nm "opaque" filter.
Afke IR820 Aura developed in Xtol 1:1.
Printed on 8x10 Adorama RC glossy developed in Dektol 1:2.
Author

Dave Krueger

Created on

Posted on

Albums

Visits

467