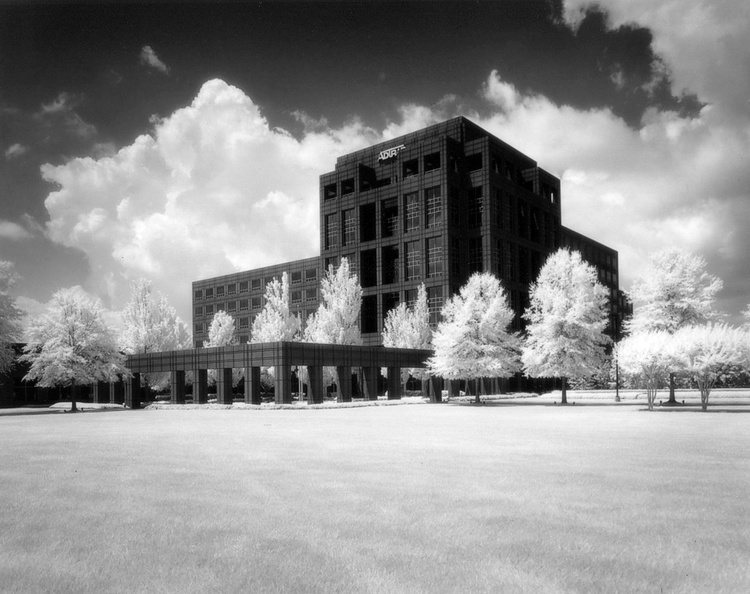 Shen Hao 4x5 w/90mm lens exposed for 1 sec @ F11.
Efke IR820 (non-Aura) developed in Xtol 1:1.
Printed on Adorama RC Glossy 8x10 with #1.5 filter followed by a #1.5 burn-in of foreground grass and #1.5 edge burn. Developed in Dektol 1:1.
Infrared seems to make this building look much darker, even in direct sunlight, than regular pan film. Refer to 105750-1 for a non-IR version of this picture.

See the non-IR film version of this picture here:
www.flickr.com/photos/kruegerphoto/9266842486/in/set-7215...

Author

Dave Krueger

Created on

Posted on

Keywords

Visits

1399