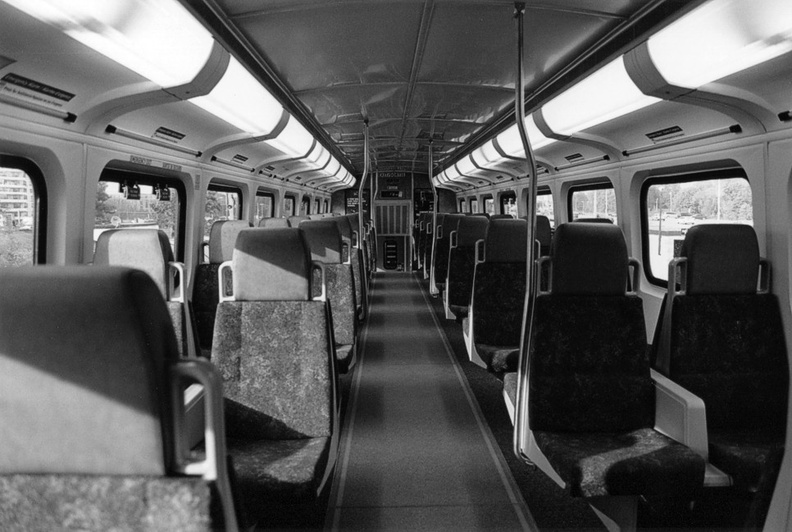 I think we were the only ones in this car. Even the lower level was empty. We took it on part of the trip back to the hotel from the zoo just to see what it was like. They don't have passenger trains where I live. It was a very nice ride, but never went very fast.

Nikon F100 with Sigma 28-70mm f2.8 lens.
TMax 400 @EI 400
Developed in XTOL 1:1
Printed on Adorama 8x10 Glossy VC RC paper. Preflashed, straight print with #3 filter.